Balance Stepping Stones are one of the essential tools to help children develop gross motor skills. Teachers can freely change the directions of the Stones and the distance between them to create different challenges. Moving from one Stone to another, children learn to maintain their center of gravity and keep balance in different ways.
There are many kinds of Stepping Stones with different features. How to choose the most suitable one for us? Scroll down to see the differences between the Balance Stepping Stones in the Weplay world.
Stack to create different heights and slopes
Weplay Rainbow River Stones (KT0008)
Rock or stand still, exciting and fun!
Weplay Balance Stepping Clouds (KT0012)
The basic balancing game for young children

Designed with hard and soft sides for a dynamic balance experience

Inflatable to adjust the level of challenges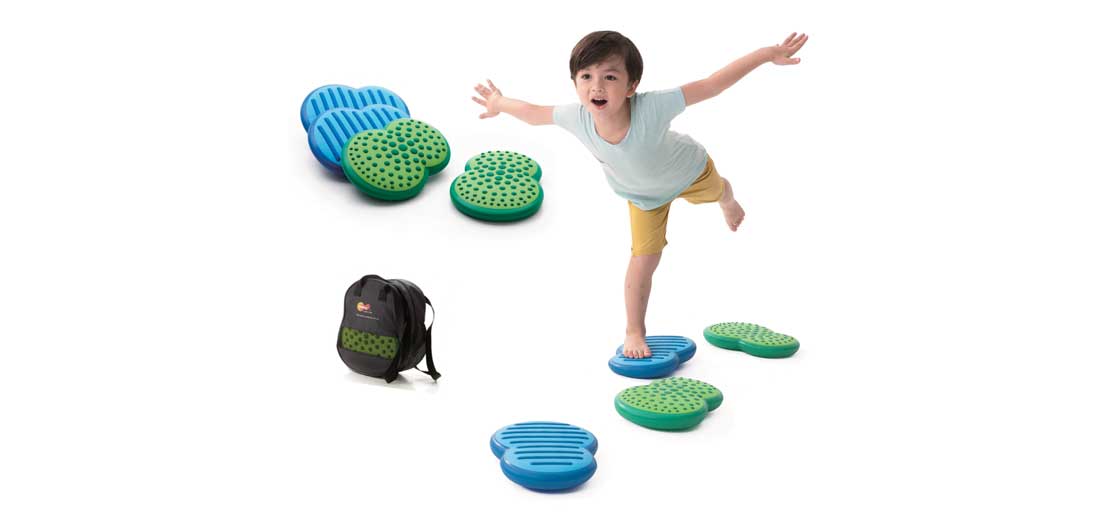 Weplay Balance Rocking Ice (KP4005)
Three sizes of Ice with irregular shapes, which provide different challenges with various widths.

Each size of Ice has a different bottom design. Each of them features an unique sensation: walking stably, wobbling, or even rocking back and forth.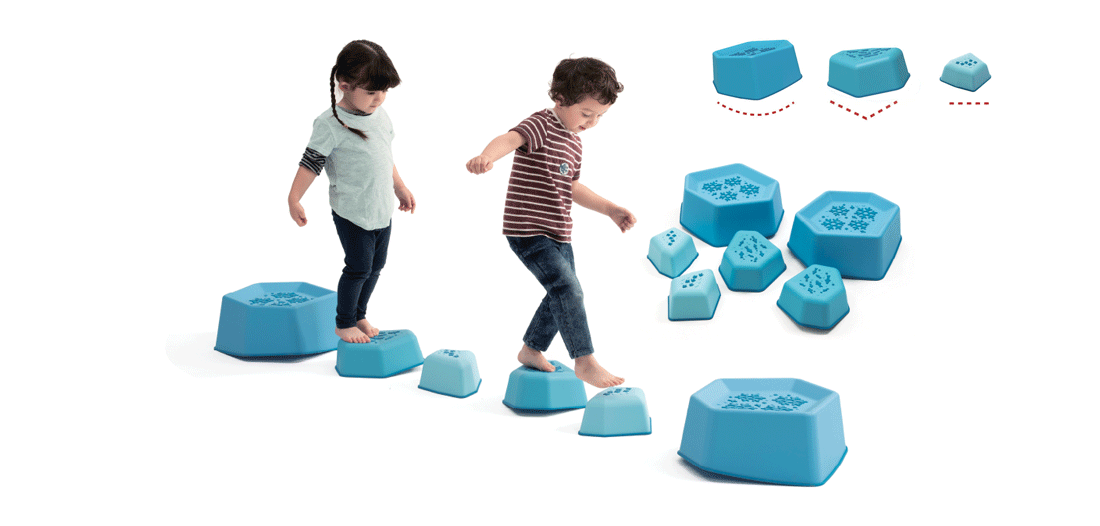 Sloped design boosts balance and coordination skills.
Weplay Plan Your Step (KM1001)
The concave surface includes both narrow and wide sides to step over.

Rotate the Sloped Stones in different directions to enrich the configurations.

Stackable to create varying height

Flat-side up or down, double the fun
Weplay Forest Party (KP1801)
Place the flat side down to create small hills; or place the convex side down to use as balance boards.

Made of high-density foam with appropriate height for toddlers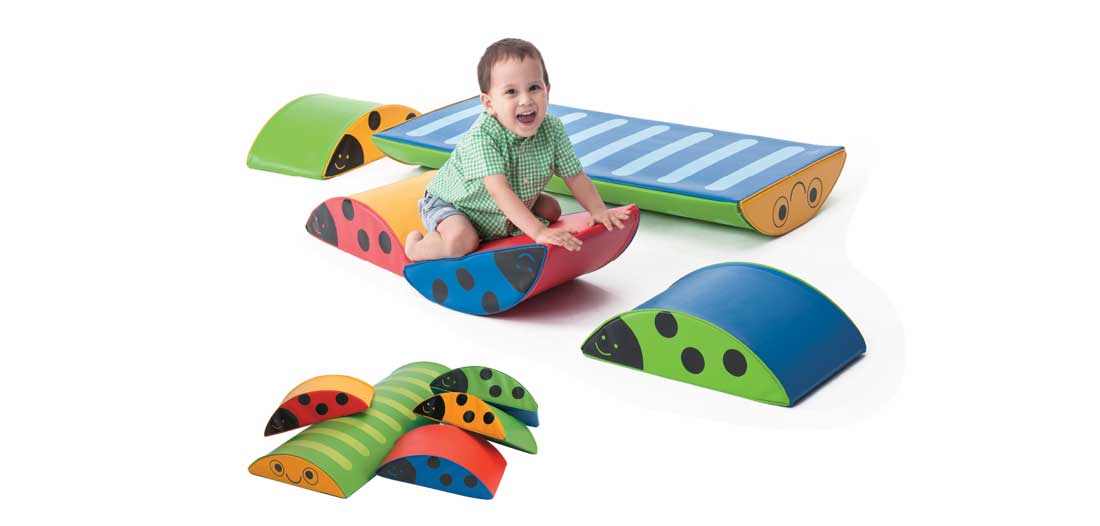 Weplay Twinkle Stones (KP4003)
Both Stone and Star can be placed on either side for different balance challenges.

Sit on the Stone and spin around to encourage vestibular stimulation

Balance stepping stone, balance board, stairs, all-in-one package!
Weplay Honey Hills (KT0016)
Each piece includes convex and concave surface to offer different heights.

Adding tactile materials to tactile bags for sensory play

Alternating the direction of pieces offers various routes.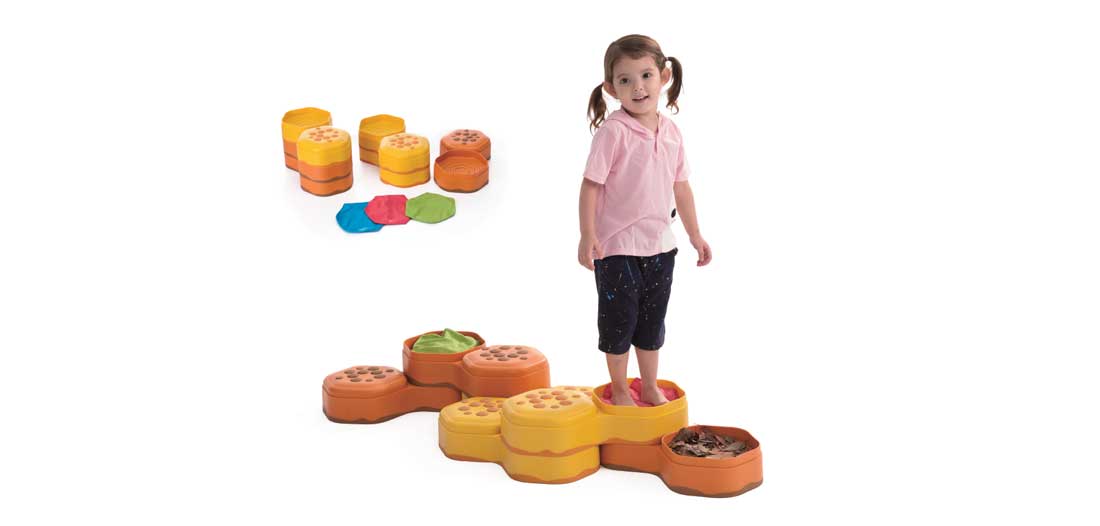 Weplay Octagon Creative Blocks (KC0001.1)
The octagon shape design allows it to be connected in various directions.

The narrow walking space makes the activities more challenging.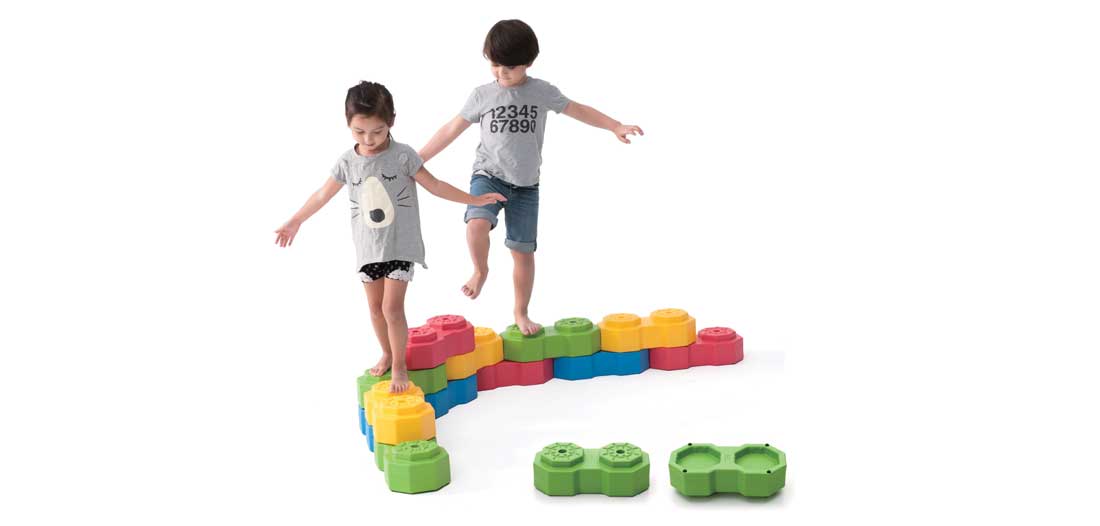 Easy to carry, work well with other products
Weplay Stepping Stones (KT0001.1)
Both sides of the Stones can be used for training balance skills.

The Stones can be used as stepping stones when the ropes are removed.