As children mature, they are eager to start taking care of themselves. Self-care is an import step to independence. They start self-feed around their first birthday and learn how to put on/take off their shirt around the second birthday. This series of educational experiences are as important as the first steps. Self-care helps to build confidence and a positive outlook. How can parents help children with such an important stage in their lives?
Today, we would like to share the Weplay Bean Pods!
The Weplay Bean Pods were specifically designed to enhance children's hand control and stability through play. We have included interesting and fun activities for parents and teachers to help children advance these important developmental skills.
Pods are designed to be used for storage of the Beans, combining life experiences and role play.

Children can use the Pods as a tool to move Beans by one or both hands.

Different patterns on the Beans create greater challenges when stacking.

Pods and Beans have 3 different colors, selected from nature. Hollow design adds vividness to the Pods.

Translucent green Pods bring different visual experience, allowing for more color games.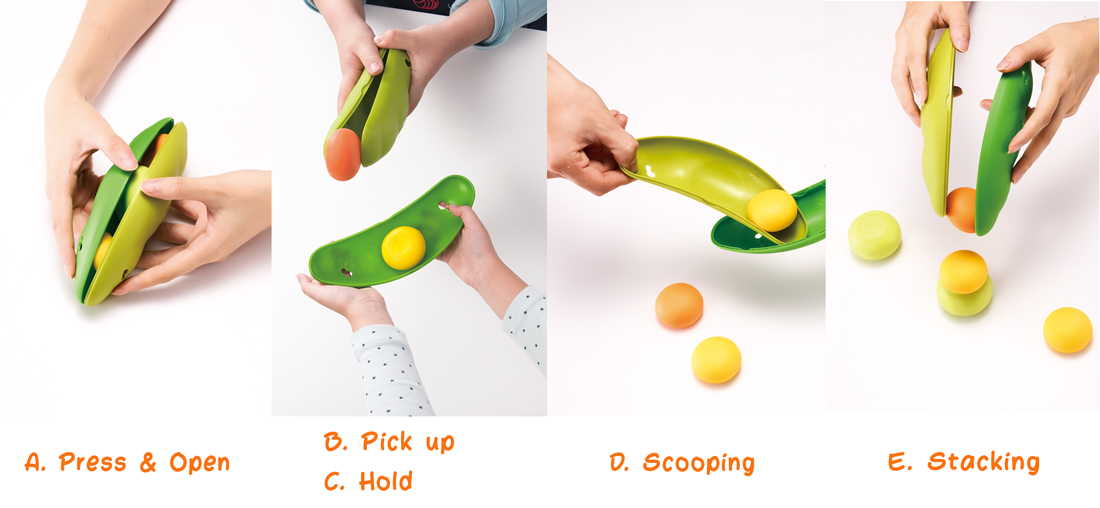 A. Press and open
Activity: Gently press the sides of the Pods in the middle. Remove Beans and organize Beans by color.

Benefit: Strengthen finger muscles and improve color recognition.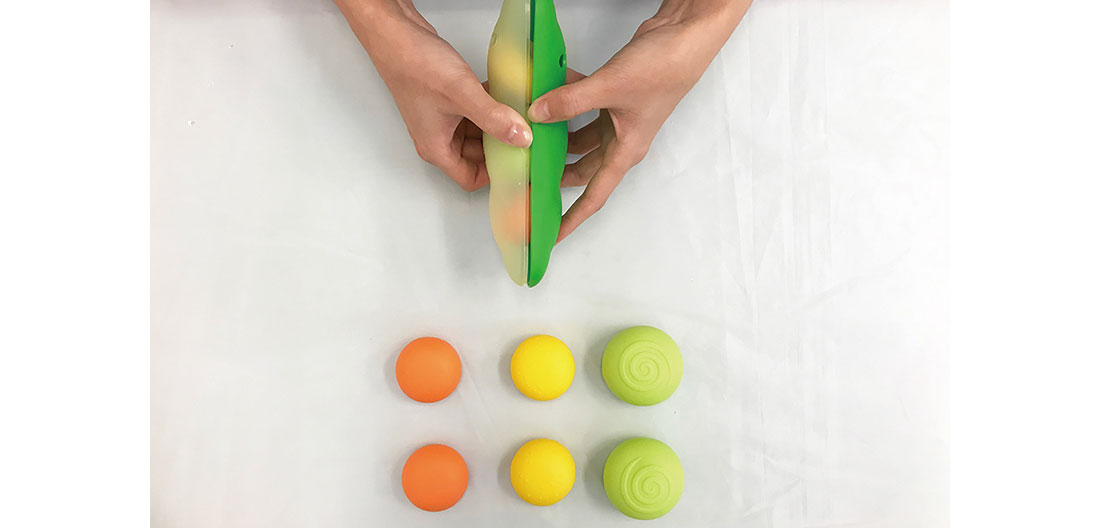 B. Pick up
Activity: Hold the Pods with both hands. Use the Pods to pick up the specified color Beans.

Benefit: Improve hands stability and enhance concentration.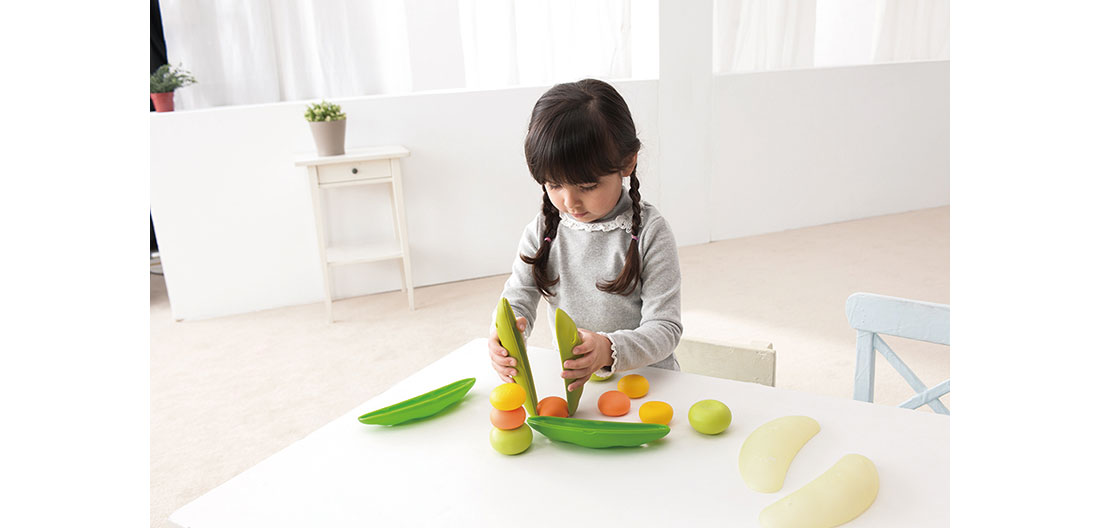 Activity: Create a walking path that challenges the children while not discouraging.

Benefit: Practice hand control.
D. Scooping
Activity: Place the Beans on the table and let children scoop up all the Beans within 2 minutes. (Time is adjustable.)

Benefit: Helps to improve wrist dexterity and self-care skills.
At mealtime, children are often hungry and do not slow down to learn how to use a spoon. However, playing a game is different, games can provide more opportunities to have fun while exploring.
E. Stacking
Activity: Stack the Beans and Pods as higher as you can.

Benefit: Enhance hand stability and strategic thinking.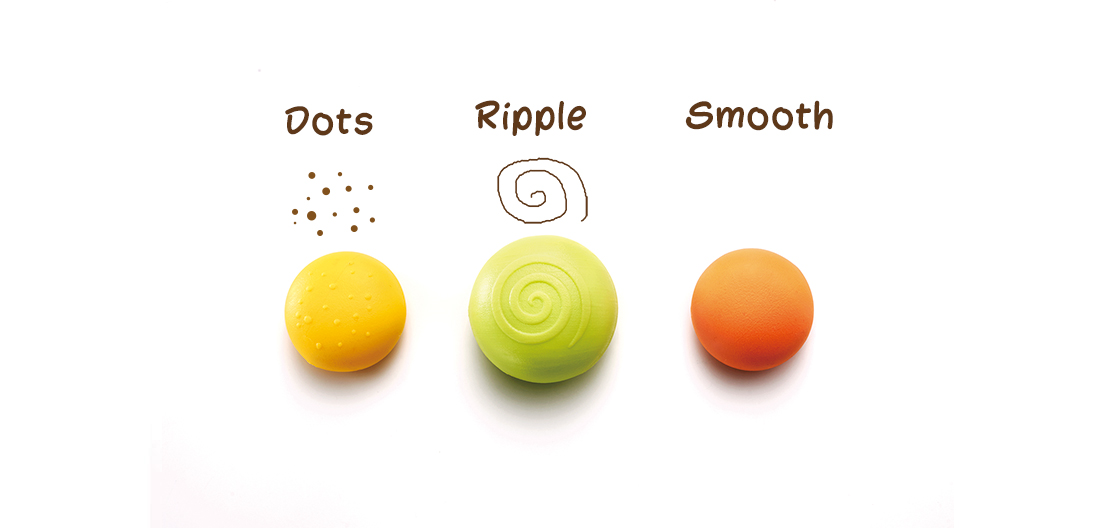 Weplay Bean Pods have 3 different resistance and patterns. These variations bring different tactile experience to children. Mystery Bag is an interesting game! Put all the Beans into the mystery bag and ask children to take out the one based on the direction you give.
Both Pods and Beans have 3 different colors. Make a rule with these arrangements, let children guess what's the next. This activity enhances children's color recognition, observation skill and logical thinking.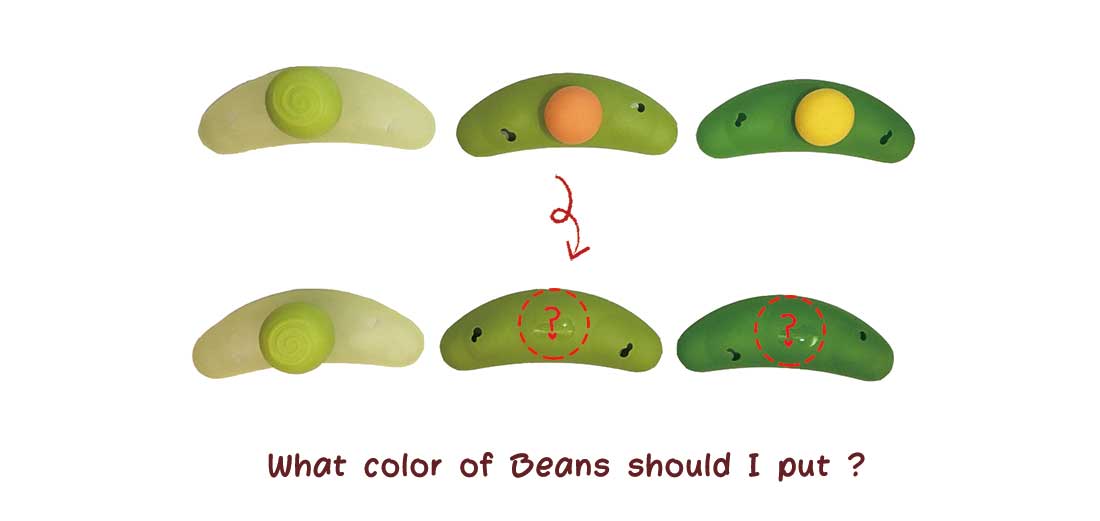 Group Activity
A. Passing Beans
Let child scoop the Beans and pass them to another child. Through the game, children can improve their hand control and interaction skills.
B. Memory Game (With free download material)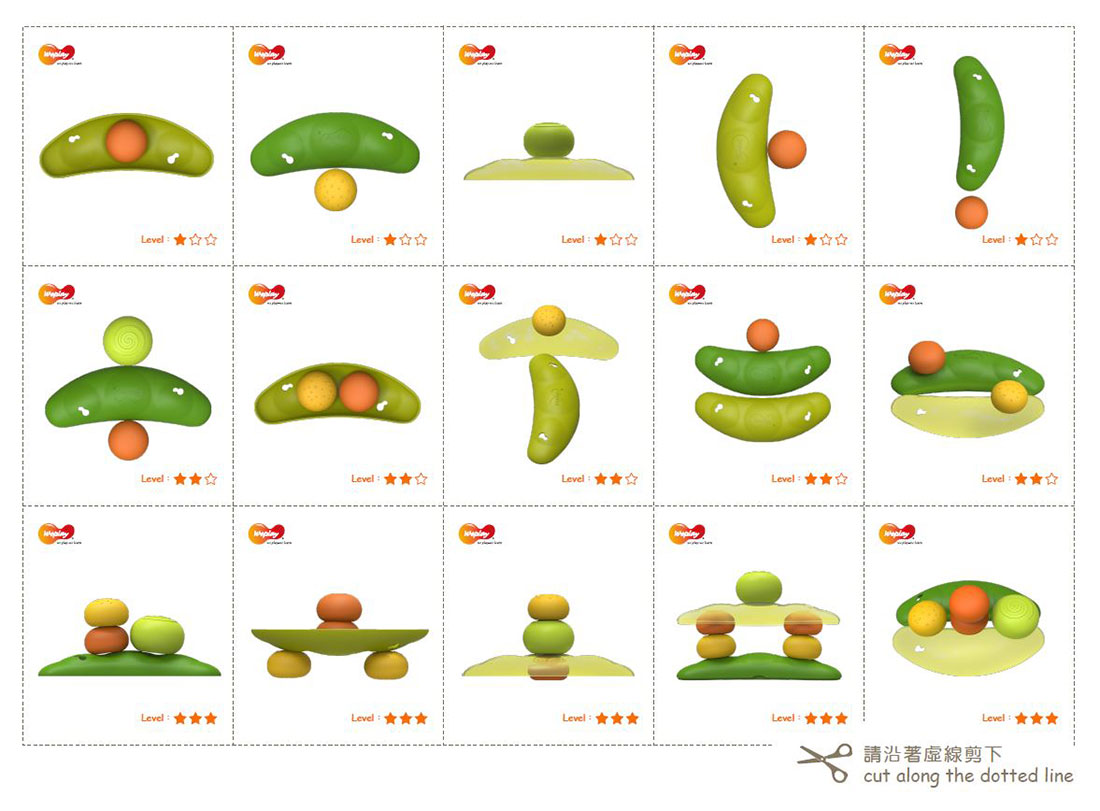 C. Spatial Concept / Preposition-Learning Game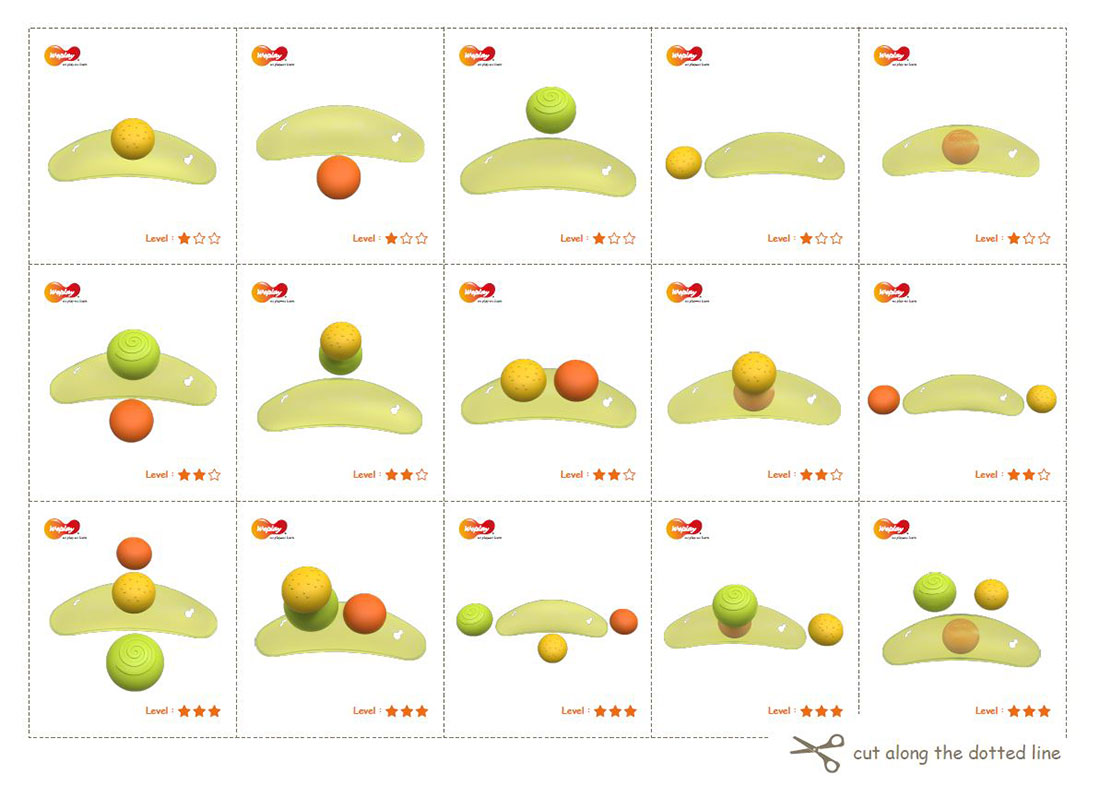 Weplay Bean Pods can be used in various ways, which include role play, displaying multiple emotions and creative images. Do you have other ideas? We welcome you to share your creative ideas with us!